Origin
The basic material for the production of cellophane (Natureflex) is cellulose (also called wood pulp), the most common natural polymer in the world. The wood pulp in cellophane comes from certified forests according to the two most important international forestry certification systems: the FSC (Forest Stewardship Council) and PEFC (Program for the Endorsement of Forest Certification). The pulp comes from trees grown under conditions that do not require additional irrigation. The use of herbicides, insecticides and fertilizers is low to minimize the environmental impact of this process.
In short, we use renewable raw materials for the production of cellophane, a non-genetically modified crop. It is also not a food source, this in contrast to some other films that, for example, use corn as a raw material.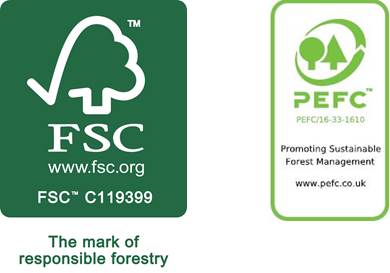 After use
After use, cellophane can be processed ecologically in various ways. All cellophane that we process is certified for both industrial composting and home composting.
In addition, cellophane has the same calorific value as wood, which means that it can also be used as a fuel. This can be an alternative when composting is not possible.
Another possibility is fermentation to produce biomasse.
Our cellophane is currently also being tested for marine biodegrability.
Life cycle
The life cycle of cellophane, from raw material to composting:
You can find more about the properties of cellophane (Natureflex) as a packaging material here.